Updating Your Organization's Information on FamilyConnect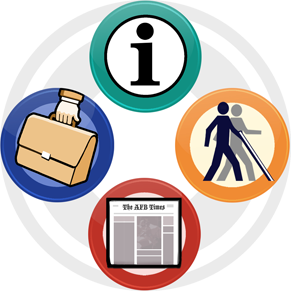 If you offer services for families of children with visual impairments, make sure your organization is included in our search results. To update your information, visit the Directory Center. If you do not know the user name and password for your organization, or do not yet have one, send us an email at aphdirectory@aph.org
Please note that it is essential that you add descriptions of your services, so that your organization will be included in the search results for that service.
Being part of the FamilyConnect Find Services database also gives you a great way to let parents know about your ongoing programs and upcoming activities. The activities and events you post will be included in FamilyConnect's calendar of events. Whenever a new event, program, or announcement is posted, it will be included in the FamilyConnect email alerts to registered parents.
So please visit the Directory Center often, so parents and families will always be up to date on what is going on in your organization.