Nine Rites of Passage for Nondrivers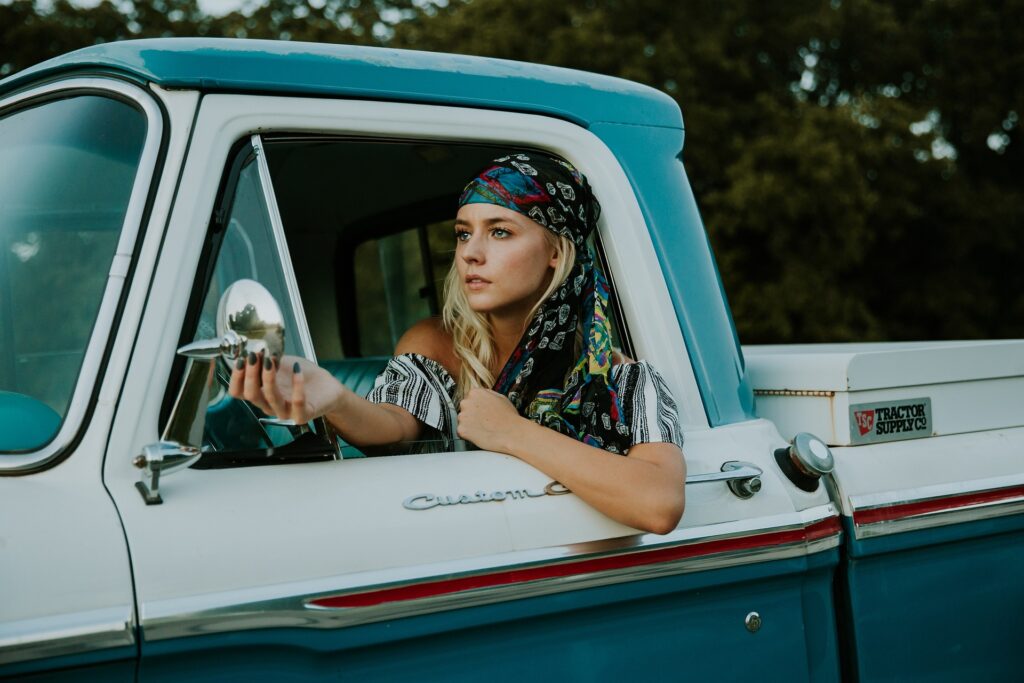 Proudly clutching a newly printed and sealed driver's license, a teenager feels like they're stepping from childhood into adulthood. Do you remember the moment? I remember driving to my friend's house the day I passed the driver's test, feeling autonomy, freedom, and responsibility—and I loved it. Most teens who are blind or low vision will not be drivers, and thus will not be afforded the rite of passage that is the driver's license.
Do you want the good news or the good news?
Good news. It turns out a driver's license isn't quite the rite of passage it once was. Fewer of today's teens are compelled to obtain a license ASAP. They're fine with ride-sharing; they don't want to spend the money; they're busy. They think it can wait. So, while yes, you and your teen who is blind or low vision will likely grieve their inability to drive, it is helpful that all their peers aren't hyper-focused on driving as the only means to maturity.
Good news. Driving isn't the only means to maturity. Again, you and your child are entitled to grieve; it's healthy to sit in sadness for a season. So, without discounting the loss of driving, you can help your teen who is blind or low vision focus on achieving self-sufficiency and autonomy by utilizing other avenues, depending on their desires and abilities.
Consider the following as possible alternatives to driving as a rite of passage for teenagers:
Independent travel can spell F-R-E-E-D-O-M. When/if your child is ready and interested, a venture to the store or a friend's house without relying on a parent or guardian can be a rite of passage, as can flying solo across the country to visit a lifelong friend or a relative. Depending on the distance, personal preference, and/or orientation and mobility skills, your teen may choose walking with a cane, public transportation, paratransit services, a ride-sharing service, or even a personal driver. Prepared with orientation and mobility (O&M) skills, your youth's rite of passage may be independent travel, even if it doesn't involve driving a car.
It's not a driver's license, but obtaining a state-issued identification card is still pretty awesome (and important!). When your teen acquires this rite of passage, they can provide proof of identity, age, and residency. Adults are expected to carry their IDs, and now your growing teen can as well.
Don't forget cultural rites of passage. Whether a Catholic confirmation, a Bar or Bat Mitzvah, a Quinceañera, or a Sweet Sixteen party, your child can participate in a "coming of age" tradition important to your family and community.
Open a bank account. If your child doesn't already have a bank account with a debit card, they'll likely feel quite grown when able to independently manage their spending, saving, and perhaps even investing. To learn more, read Financial Literacy: Another Key to Independence   – CareerConnect (aphcareerconnect.org).
Purchase a first phone or laptop. For teens who don't yet have a personal phone or laptop, obtaining one is certainly a rite of passage. I tell my thirteen-year-old she will get a phone when she needs one, which will be when she travels independently (hence, it's a rite of passage into responsible young adulthood in our family). If you're looking into a laptop or desktop, read Computers Installed with Assistive Technology Offered as Low as $50 for the Blind and Visually Impaired. When your teen has a phone, read Five iPhone Apps/Tools to Introduce to Your Child Who Is Blind or Visually Impaired – FamilyConnect.
Obtain a first job. Perhaps it's time to Job Search with Your Teen who is Blind or Low Vision. Finally! Earning money with a first paid position is a task reserved for the responsible teenager or adult. When your youth is ready to prepare for employment, let them know they can take the free, self-paced course: Jobseeker's Toolkit – NSITE Talent Gateway (nonprofitleadershipalliance.org). And if your child has multiple disabilities, employment absolutely can and should still be a goal. Consider supported employment and Job Carving: Creating a Job for a Person Who Is Blind or Visually Impaired with Multiple Disabilities – CareerConnect (aphcareerconnect.org) which takes into consideration their precise skill set.
Visit colleges/ post-secondary schools. Choosing a college or postsecondary school can be an exciting, albeit stressful, venture for a teen. Visiting colleges and schools can be especially energizing—often leaving one feeling mature and on the cusp of independence. To help your teen prepare for the task, they can work through APH CareerConnect's Transition to College: Program Activity Guide for Students Who Are Blind or Visually Impaired.
Stay home alone for a set period of time. If you haven't already left your teen alone for a few hours or evening, and if they are ready for the challenge, doing so can indicate you believe they are mature enough to handle the responsibility. The experience also provides practice for adulthood.
Attend teen summer camp or step up to be a camp counselor. Perhaps you and your child can search for a teen summer camp of interest—one in which your child is finally old enough to attend. Alternatively, your teen can age out of attending summer camp and rise to the ranks of camp counselor. Visit the APH ConnectCenter Transition Hub to search for summer transition programs and camps for individuals who are blind or low vision.
Just because driving is (likely) off the table, doesn't mean your child who is blind or low vision must miss out on teenage rites of passage. Whichever alternative rites of passage are a good fit, accomplishing them is an important part of your teen recognizing they are maturing and responsible regardless of blindness, low vision, and any additional disability.
Learn more