Working as a Team: How to Resolve Differences of Opinion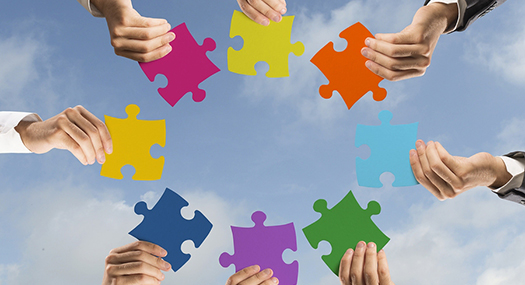 From the book Looking to Learn: Promoting Literacy for Students with Low Vision, edited by Frances Mary D'Andrea and Carol Farrenkopf, available at aphcareerconnect.org/store.
Students who are blind or visually impaired have a number of people on their team, including parents, teachers, counselors, doctors, and other professionals. Different professionals use different assessments, and sometimes the findings can be very different. Some may have a limited viewpoint of your child's capabilities, or they may have biased expectations based on a medical diagnosis.
While resolving such differences in opinion might be stressful for the parties involved, it also presents an opportunity to further discuss the educational needs of your child. Here are some strategies to help resolve differences of opinion regarding the visual abilities and needs of a visually impaired student.
Find a common ground. A discussion about a difference of opinion should always begin with finding the common ground for each party. For example, wanting the best education program for the student is something everyone can agree on. If each party agrees that this is the intended goal, getting everyone to work together on behalf of the student is a good way to encourage positive problem-solving.
Create a positive environment. Honest and respectful communication is the key to resolving differences of opinion about a student's capabilities and needs. Remarks that do not contribute to the positive progress of the conversation should be avoided. Avoiding negative remarks is especially important if your child is present during the meeting.
Support opinions with objective data. Statements about a student should be accompanied by examples of student behavior. In many cases, differences of opinion may be supported by examples on either side. For example, a student may demonstrate different behavior at home and at school. Although both viewpoints may be entirely accurate, people may try to discount one viewpoint over the other. However, it is important to learn from the different points of view because each individual might learn something new about the student.
Discuss timelines. If different strategies are recommended by different parties, it may be helpful to establish a time period during which one strategy is used at a time. Progress should be noted so that the strategy can then be evaluated for its effectiveness.
For more information about issues surrounding functional low vision assessments, read Chapter 2 of Looking to Learn: Promoting Literacy for Student with Low Vision, available in the AFB Bookstore.