Recreation and Leisure – It's not just fun and games!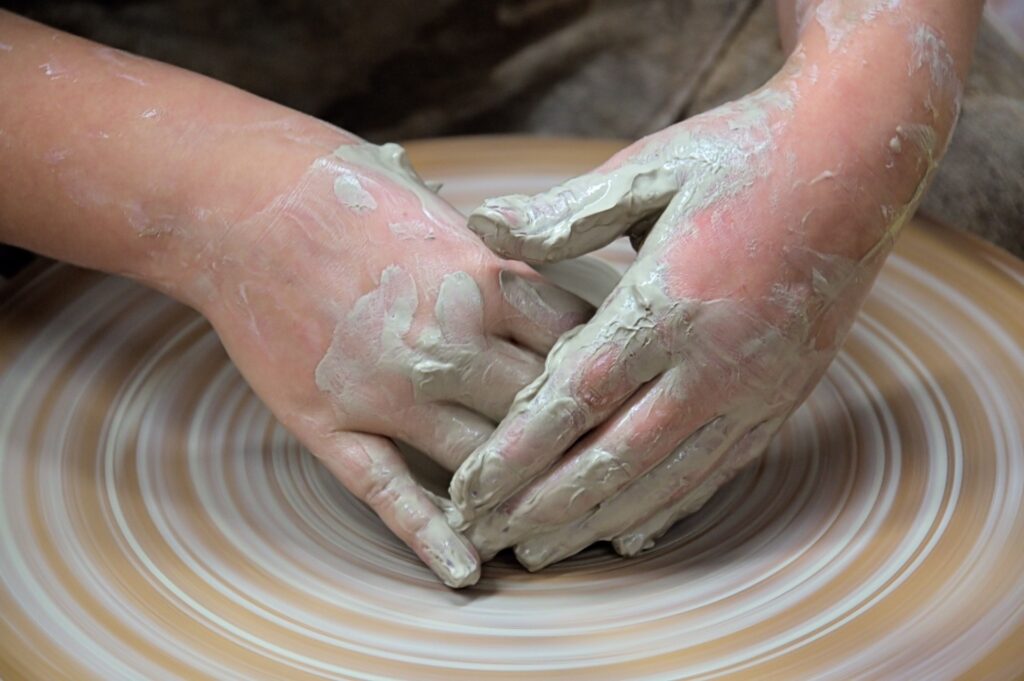 While the phrase "recreation and leisure" may suggest thoughts of a lazy afternoon, it's an important and specific skill set for your youngster who is blind or low vision. In fact, "rec and leisure" is one of the major curriculum areas addressed in the Expanded Core Curriculum, designed especially to meet the unique educational needs of youth who are blind or low vision.
Whether you're new to blindness/ low vision or a seasoned veteran looking for fresh resources and information, read on for insights and ideas on why and how you can foster strong recreation and leisure skills in your learner!
Preschool & Elementary Years
Play is immensely valuable for young children. It enables them to learn about the world and its concepts and recognize their abilities and preferences. Playing with others encourages the development of social skills, including turn-taking, making conversations, and sportsmanship. Play also provides mental and physical health benefits. And if that's not all, play provides opportunities for children to decide how to spend free time and allows them to develop hobbies and enjoyable activities for the rest of their lives.
Activity Ideas for the Younger Set
Seasonal crafts and group fun
Holiday traditions can provide introductions to accessible fun. Consider a holiday movie night (with audio description!) in the winter, Easter egg decorating in the spring, pool fun in the summer, and apple picking in the fall.
Board games
With the right tools ("access technology"), board games can be enjoyed by individuals who are blind or low vision. Consider the following access technology:
Sensory play
Sand play (scooping, pouring, digging, and castle making!), slime making, and exploring sensory bins are popular recreational activities for all children!
Crafts
Expose your child to various age and developmentally-appropriate crafts: simple origami, looming, lacing, paper mache, sculpting, yarn work, or paracord crafting. You never know what will strike their fancy!
Building blocks
Create buildings, towers, and more with LEGO, Light Stax, or simple wooden blocks, and then knock them down!
Make-believe/ imaginative play
Encourage playing pretend, and don't forget to pretend to work in various career fields with uniforms and all!
Family walks and hikes
Explore the world together! Use all your senses to enjoy the great outdoors.
Cooking and baking together
Invite your child to help you pour, stir, and measure. You can start with simple snack mixes and work toward involved recipes.
Sports
Try a variety of seasonal sports and see which your child enjoys. Brainstorm accessibility options with your child, coaches, and your child's educational team.
Friend time
Play dates can begin in an environment where your child is familiar and comfortable.
Playgrounds
Familiarize your child to a local playground you can frequent together. They can swing, slide, zip, and twirl to fitness and fun!
Middle School & High School
As children grow, mature, and transition into adulthood, play becomes less prominent/enticing, but the importance of rec and leisure remains consistent. Engaging in hobbies, pastimes, and recreation builds a sense of self-esteem and continues to help build self-awareness; increases connections with others (friends, family, and the community); reduces stress and provides a sense of enjoyment; maintains physical health; helps build happy well-rounded & adjusted adults; develops coping skills and lifelong passions that carry into adulthood.
Activity Ideas for the Transition Set
Exercise/weightlifting
Teach your child how to utilize gym equipment and allow them to set fitness goals. They can work with a personal trainer or school gym coach to gain equipment knowledge and safety.
Adaptive sports
Consider goalball, beep baseball, and tandem cycling. Find out if there is an association for athletes with blindness or low vision near you or one where your child could participate in a summer camp or workshop.
Individual and group sports
Work with your child, coaches, trainers, and your child's teacher of students with visual impairments and orientation and mobility specialists to brainstorm accessibility for the sport they want to pursue.
Arts & crafts
Introduce jewelry making, sewing, and making pottery using clay or salt dough.
Painting with tactile materials
Consider community art camps or classes; brainstorm accessibility with your child's educational team.
Accessible chess
You can introduce your child to accessible chess, which may be a hobby they carry on through life!
Music
Whether through playing instruments, composing and writing music and lyrics, or listening to music while relaxing or doing another activity, your child may enjoy the world of music.
Community arts
Try acting, singing, or dancing.
Podcasting or YouTubing
Your child can teach others about an area of interest while improving their communication skills.
Gardening with fragrant or fruit-bearing plants
Your child can braille labels or utilize magnification to read labels and instructions; they can also use technology to help access print as needed.
Cooking or baking with increased independence
Our sense of taste can be a wonderful motivation to get in the kitchen. Your child has a desire for a specific snack or treat? Search for a recipe and whip it up together. Not only is cooking and baking a part of living independently, but it can also be a hobby.
Tinkering with fixing electronics and cars
If your child is interested in working with their hands, find out what classes or camps are available in mechanics by contacting your child's teacher of students with visual impairments and a professional who teaches the subject. Discuss safety and accessibility.
Woodworking
Again, work with a professional woodworking teacher and your child's educational team to devise a plan for safety and accessibility.
Reading
Whether reading with braille, print, or audiobooks, you can help your child find genres and reading material which interests them.
Traveling (near & far)
Use those O&M skills to learn about different communities and cultures.
Volunteering
Ask your older child about their passions and encourage them to get involved in a way that helps others.
Social endeavors
Encourage school and community clubs, attending and hosting get-togethers; playing adaptive board games; group games – adaptive, electronic, and video games.
Make Time for Play! 
"Play" may seem inconsequential, but it builds important, lifelong "adulting" skills. The key is to find activities that are enjoyable and accessible and to provide the necessary accommodations and adaptations to ensure that everyone can participate fully.