Date: October 29, 2020
Time: 3:30 – 5:00 pm EST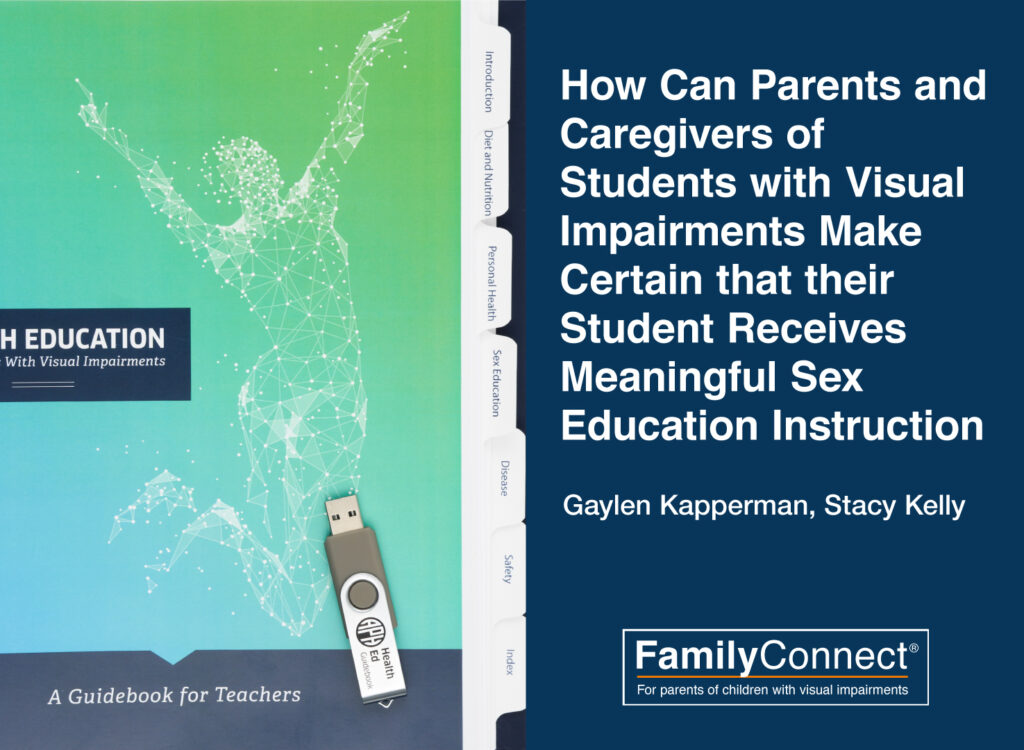 Description: The American Printing House for the Blind (APH), in consultation with professionals in the field of visual impairment and blindness, has published a Health Education Guidebook specifically designed to be used by teachers of students who are visually impaired. The manual includes the following units: Diet and Nutrition, Communicable Diseases/Non-Communicable Diseases and Prevention, Sex Education, Personal Health, Injury Prevention and Safety. Two of the authors of this manual will share information about this resource during this session paying particular focus to the chapter on sex education and the need for meaningful sex education methods for students with visual impairments.
Instructors: Gaylen Kapperman and Stacy Kelly of Northern Illinois University
Click HERE to register.