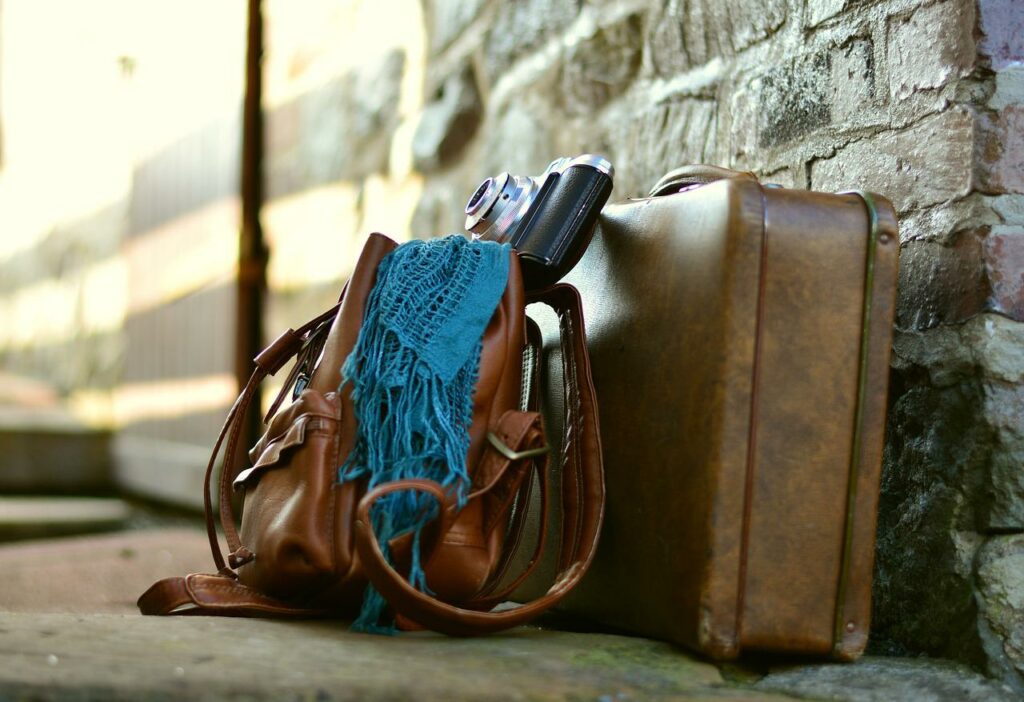 FC Editor's note: If your child is heading off to college or other post-secondary education in the fall, they can utilize the advice of orientation and mobility specialist, Amanda Bernath. Read on to learn what O&M skills they can "pack" for their big transition! 
It's here again –summer! Many students are excitedly anticipating and planning for the possibilities that the next couple of months may hold. Freedom from the normal routine and deadlines. A break from learning and review…right? If you're a recent high school graduate, you may want to consider working in a little (or a lot) of instruction and/or review time into your summer schedule. I'm not talking about Calculus or Shakespearean literary devices, but I AM talking about an important part of your learned skill set – Orientation and Mobility.
More Information on Orientation and Mobility (O&M)
For basic information on what exactly orientation and mobility training offers to individuals who are blind or low vision, start here. If you're already pretty familiar with the basic tenants of the O&M world, read on, friend!
Five O&M Skills to "Pack" for College Life
Whether you are staying local or packing up all your things to move across the country, you will almost certainly find yourself in locations that you have never been before. Here are five basic skills that are essential to effective community travel and will hopefully help secure confidence in your growing abilities and independence!
1– Cane Skills
Do you need a cane? Would you benefit from using one, even some of the time? Learn more at: Low Vision and the White Cane: A Tool for Fall Prevention – VisionAware
Long cane or support cane? Folding cane or rigid cane? Colored or white? You have options! Learn more at: What Type of Cane Should I Use? – VisionAware
Are you fluent in different cane techniques and when it's most helpful to employ them? Constant contact, two-point touch, three-point touch, flagging…Learn what's what and how to switch back and forth as needed.
Do you know how to navigate a sticky joint in a folding cane or where to go to order replacements as needed?
2 – Street Crossing & Intersection Analysis
Can you identify that you're at or near an intersection? Large, busy intersections are usually easier to locate, but what about smaller, less-traveled intersections & driveways?
Are you skilled in deciding when is it safe to cross? Don't rely on your bestie or boo to give you the run-down. It is crucial that you learn how to analyze traffic patterns and make crossing decisions with a trained professional!
3 – Public and Paratransit Use 
City or campus bus system – how do you use it to your advantage without getting lost across town?
Taxi, Uber, Lyft or friend – what are the nuances, safety considerations, etiquette & procedures for use?
Maybe you're moving to a larger city with a subway, El train or trolley and those are new to you. You don't know what you don't know…an O&M Specialist can be an invaluable tool in helping you figure out and navigate these new systems of transport! See below for help finding a local specialist in your new city.
4 – Mental Mapping
Can you determine effective landmarks and exits in new rooms and buildings, and remember where they are in the space as you travel to other areas?
Determining effective landmarks and features of outdoor routes and spaces is also important! Can you reverse the way you just traveled to get to your original starting point?
What if you need to take a detour? How do you proceed and then get back on track to your intended destination?
5 – Asking for Help
Sometimes everyone just needs an assist in life. Can you identify strategic or necessary times to request assistance, maybe even just for the sake of time?
How to locate and approach a potential helper on the fly. Getting someone's attention and/or communicating how they might help you may be something to practice a few times before you're truly "flying solo".
Human Guide Technique – what is it, how do you do it, & how do you quickly train people to use the technique with you?
Technology – stand-alone devices or an app on your cell phone? You might have a helper in your pocket. Do you know how to take advantage of travel tools?
Orientation & Mobility Specialists Near Me
Need help locating a qualified instructor to help you meet your travel goals? Check out the APH ConnectCenter Directory of Services to search for a specialist in your area.
Seriously, Just Do It!
Whether you are a recent graduate or a younger teen being proactive about your growing independence, these five skills are solid additions to your proverbial "tool belt". You won't regret polishing them off this summer (or even finding them in the first place) – not just to prepare for your fall endeavors, but also to give you the experience and confidence to travel freely about whatever community or situation you may find yourself in the future. Go explore!