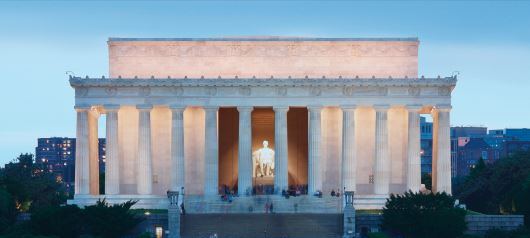 I haven't been to an American Foundation for the Blind (AFB) Leadership Conference before, but this year I'll be there.
Come March 3-5, 2016, I'll be in Washington DC to help man the conference registration table, to take notes and blog about pressing topics, and to meet you. Let me tell you that without a doubt I am most excited to meet you. If you can make the conference, please do say hello.
Parents, I hope many of you can attend. Check out the conference information here and register before February 12th for the best rate. Take a look at the 2016 jam-packed agenda and tell me what sessions you'd be most interested in attending.
Below are the sessions, summits, and seminars I'm most anticipating:
"Cerebral/Cortical Visual Impairment: A National Conversation"; here, parents, teachers, and university faculty will discuss and develop practical outcomes that will positively impact the CVI population.
"Transition Summit"; here, participants will share and learn about successful programs for equipping teens for their transition out of high school.
"The Parent Perspective on the Role Specialized Schools Play in Facilitating Independence: A National Study"; here, a summary will be given of a study on how parents of blind and visually impaired children view specialized services in terms of preparing their children for adulthood.
"Recalculating Our Route: Updating Our GPS to Navigate the Future of Services and Opportunities for People with Vision loss"; here, the group will discuss how to protect and strengthen vision-related services.
So why can parents get excited about the upcoming AFB leadership conference?
You will not only attend to learn from the experts in the field of blindness and assistive technology, but you will also attend to be a voice for children with visual impairments and their parents. The "field experts" want you there as the expert on your children. You have a voice, and the blindness-professionals want to hear it.
And just as I truly look forward to meeting and connecting with you, I know you would love to meet and connect with each other. The opportunity to talk with parents sharing similar circumstances is precious. So get excited about the education and get excited about the support of the community.