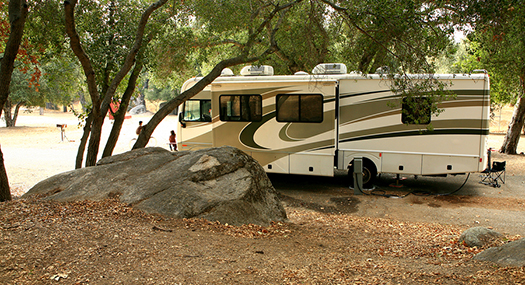 Traveling with children is a challenge at any age. So I have to say this isn't about traveling with a visually impaired child, but traveling with any child. We have a core group of children who are the current family. So, what the heck is she talking about core family?
We have a large family of 14 children. 11 of them are adopted. The most living at home at any one time was 9. As they grew up, we added one or two more through birth and adoption. Our children were of various ethnic backgrounds, the oldest adoption was 12, and had a variety of developmental/emotional needs. Nowhere in here did I say "Special," because each was special and unique and my child. This in itself has been an amazing journey.
If you are packing for a day or a month or a year, with kids, planning ahead for you is a must. I start with a list of things I'm going to need. I am a list maker and even my children and husband have learned this is a good organizational tool. I make a list of medications, clothing, optional items, favorite snacks and drinks. You'll probably use a cooler on a regular basis. Soda and bottled water is so much cheaper if you bring your own.
MEDICATIONS are a must. I always put in enough for the day and another day's worth. If I break down, get stuck, or decide to stay overnight, I'm all set. We can all live with the same clothes or without a tooth brush, but seizure medication or asthma meds, not so much. If you have rescue medications, make sure to pack them as well. For longer trips, make sure you bring medical records or at least a list of doctors with phone numbers and a list of all medications.
Next is the first aid kit. I don't mean one of those you buy; I mean one you keep in the car anyway. It will include Band-Aids (3 inch ones are great for knees and elbows), antiseptic ointment, tweezers, ace bandage, cold and hot packs (the ones that you squeeze to get to work), Tylenol, Ibuprophen, Benadryl, masking tape (my go to for lots of things), and a blanket. You might want some bug spray if you are traveling in the Northeast. We have a lot of Lyme Disease. Bug spray with deet will work to prevent those pesky little ticks from biting. You may have other things you want to add.
We have AAA Plus. It covers our cars and RV. They will bring you 5 gallons of gas if you run out, fix a flat tire, tow you to a garage (Plus will allow you up to 100 miles of towing), and assess if you are safe. If you are not safe, then you will be given priority for faster service or be directed to a safe area. You can get free maps, trip itinerary, and even travel plans. We don't travel without it.
Your trip does not have to be expensive to see some great sights throughout the country. You can obtain a "National parks and Federal Recreational Land Pass" for free. Ask when you go through the gate of any Federal recreation entrance. Most national parks will be free, although in some parks fees will still apply, but be discounted. It is a free "Lifetime Pass for U.S. Citizens or permanent resident, medically determined to have a permanent disability that severely limits one or more major life activities".
There are 6 of us, 3 adults (19 year old takes up an adult space), twin 8-year-old boys and a 12-year-old girl. We have a 5 passenger jeep and a 3 passenger truck, so unless we are going close by we take our RV with the jeep in tow.
My favorite way of traveling is in the RV. We have a 40 foot motor home, that is we and the bank own it. It is our 3rd RV. Do not think you need an expensive RV to travel. Our first RV was 28 foot Class C motor home. It was used and cost $24,000.00. It was a Ford 350 truck with an RV. It was great fun. It slept 8. We put the babies in their car seats up front in the passenger seats at night. Our son slept in the overhead. Our two grandchildren 5 & 7 slept in the convertible bed from the kitchen table and seats. Our two girls slept on the fold down bed. My husband and I slept in our bed in the back, which was a modified queen. You should really check the bed sizes when looking at RVs. We had a full bath with shower and an adequate kitchen complete with refrigerator. We had 10 seat belts.
One of our favorite activities is going to a drive-in movie. They have us park in the back row. No yucky bathrooms or one of us taking them to bathroom. The kids would sit in the overhead over the front seats and watch the movie. We sat in the front seats in the driver's area. Babies went to sleep. We had a microwave to make popcorn, beverages in the fridge, etc. If the kids went to sleep, no biggie, we let them. Sometimes we would just go to our favorite Walmart "RV Park" afterwards. Then we'd all sack out.
If you are going to boon dock at a Walmart parking lot or at a truck stop, make sure they have 24-hour surveillance for your safety. We also make sure there are other RVs and/or trucks parking overnight. Do not stay in rest stops, unless it is an emergency. Then make sure there is 24 hour surveillance (TV cameras) so there is security.
I suggest getting the book, "Exit Now" and a good "Atlas" of road maps for the US. "Exit Now" lists all the interstates in the country and what services are available at each exit. This includes RV friendly businesses and campgrounds. A GPS is great, but there are times, when I just want to take a different route for whatever reason. Sometimes the GPS doesn't give you the best route in terms of road conditions. This is where the Atlas will really come in handy. It is also useful to teach map skills.
If you have a handicap parking placard, by all means bring it. It will be so useful. For us, we could park the RV closer to the entrance for an activity. When we were at Disney, this got us right outside the main gate, which is still a far walk with a child who needs to leave and find a quiet place. For those of you who use the white cane, keep a spare in the car or RV. I always do, so that if I get somewhere and I forgot to bring my son's, he forgot it, or it gets broken, I have a spare.
Clean up the house before you go. Pay bills that will come due. If you take care of home before you go, you won't come home to a dirty house. Your RV and/or car will need cleaning and there will be laundry from the trip. The last thing you want to do when you come home tired from a vacation is clean house, clean up trip mess, and get ready for work and school the next day. Better yet come home a day early and you have a day to get "caught up."
Know your destination, your needs, wants, and limits. Make lists and prepare ahead of time. Doing a little along is easier than doing it all at the last minute. I don't get stressed out if I plan and have things ready a few days before departure.
I am an avid RVer. I love to just take off, even if it is just the weekend. So come spring, my RV gets serviced and packed. I am always ready to leave on a moment's notice. For me it is not about the destination, so much as the journey.