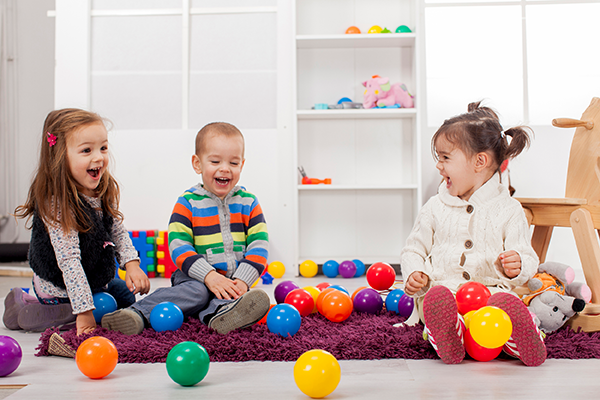 If your child is blind or visually impaired and has autism or a sensory processing disorder, I wanted to be sure you heard Toys "R" Us' exciting new venture.
The US-based retail giant opened its UK doors last month for "quiet hours" on November 6th. Lights and music were lowered, announcements were eliminated, and "quiet zones" were set up where coloring and quiet activities took place.
Toys "R" Us hoped to create a more sensory-friendly environment for a few hours while children could create wish lists, peruse toys, and even rest a few minutes in the quiet zones.
Toys "R" Us succeeded.
It succeeded in:
Creating a more enjoyable shopping experience for many children with sensory processing disorder.
Raising awareness of the needs of those with sensory processing disorder.
Blazing a trail for other retailers to follow; one where the needs of those with sensory processing disorder are acknowledged and respected.
Winning my heart and business.
The Toys "R" Us corporation is now leaving the decision to open additional stores for quiet hours to the local level.
Call your local Toys "R" Us to learn if it is participating. The more calls received, the more likely they will be to open the store for quiet hours.
Another valuable element of Toys "R" Us is its Toy Guide for Differently-Abled Kids. Here, you'll find gift recommendations that help with the development of specific skills and abilities.
Gift Guides for Your Visually Impaired Child
Toys and Gift Ideas for Children Who Are Blind or Visually Impaired
Experience Gifts for Children Who Are Blind or Visually Impaired