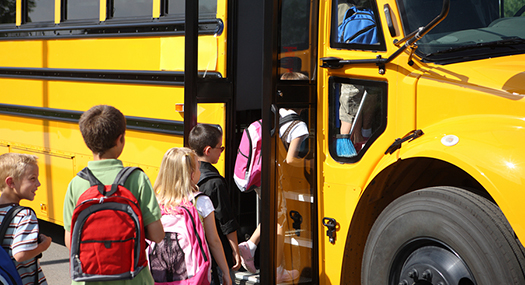 You've shopped all the sales, seen all the signs, and browsed every resource imaginable for sending your child "back to school"? But what if your child who is blind or visually impaired isn't going back to school? What if your child is going to school for the very first time?
Transitioning into preschool or kindergarten is one of the most difficult phases for parents. To help ease this transition, we have pulled together 4 resources for helping you feel comfortable and confident sending your child to school:
Resource 1: Advice from Parents with Blind Children
If you are worried about your child's first day of school, read Emily Coleman's blog post about her son's first day of Kindergarten. Rest assured knowing that you are not alone. Connect with other parents of blind or visually impaired children and read first-hand stories of their experiences.
Resource 2: Tips to Help Your Child's Teacher
Your child's new teacher will have a steep learning curve when it comes to understanding visual impairments. Share these Tips for Teachers to help your child get the most out of the school year.
Be sure to have an understanding of your child's educational team before the school year starts.
Resource 3: Ways to Prepare Your Child in Advance
Getting your child into a new routine can be challenging. Help prepare them in advance for this new adjustment by checking out these tips from other parents. Not only will your child feel more confident and excited for the first day, you will feel less anxious about leaving them behind at school.
Read Pre-Preschool Anxiety for Parents of Toddlers Who Are Blind or Visually Impaired for more ways to prepare you and your child.
Resource 4: Stay Plugged in with FamilyConnect
We hope your child has a wonderful experience on the first day of school. The journey ahead will be a rocky one, so be sure to stay plugged in with FamilyConnect. Sign up today and join the conversation with other parents of blind or visually impaired children on the message boards.