Editor's Note: AFB FamilyConnect is dedicated to supporting parents of youth with visual impairments. We know you have questions regarding your college bound teen's pathway to a successful university experience. We're thrilled to hand the floor over to Perkins School for the Blind's Leah Barrett Demers, who will share information on a free webinar regarding navigating the college admissions process.
Admissions Made Easy
By Leah Barrett Demers, guest blogger from Perkins School for the Blind
The college admissions process can be daunting—from selecting the right school and securing strong recommendations to writing the perfect essay, the stakes are high.
And if a student happens to be visually impaired, there are additional factors to consider.
You may feel like the pressure is on, but with some preparation and the right resources, students who are blind and visually impaired will find themselves navigating the process with confidence.
In College Admissions Made Easy, a free online webinar from Perkins School for the Blind, Carol Kinlan, Director of Admissions and Evaluations, offers best practices and insight into:
The basics: The six essentials of admissions from grades and test scores to on-campus interviews.
Need-to-know info: Tools for evaluating colleges and their support services, including a checklist of things to keep in mind when visiting schools and talking with disability offices.
Application excellence: How to leverage teacher recommendations and the college essay.
Accessibility must-haves: Seven key accommodations that students with visual impairments need to succeed in college.
Don't miss this opportunity to get ahead of the college admissions curve! View the session today or learn more at Perkins.org/AdmissionsMadeEasy.
About the Speaker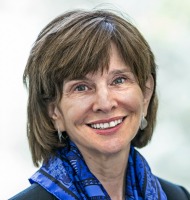 Carol Kinlan has a comprehensive background in college placement and years of experience preparing students with disabilities for post-secondary education.
Prior to joining Perkins, she worked for McMillan Education as an educational consultant where she focused on college placement for students with disabilities and learning and emotional disorders. She has spoken widely on the challenges of the college admissions process, especially for students with special needs. She holds a master's degree from the Harvard University Graduate School of Education and an M.B.A. from Boston University's Graduate School of Management.
Related Resources for Students with Visual Impairments
Preparing for College with a Visual Impairment
Starting College When You Are Blind or Visually Impaired
Transition to College: Program Activity Guide for Students Who Are Blind or Visually Impaired