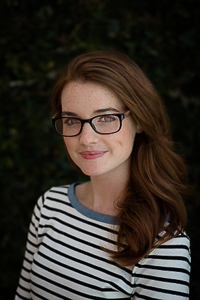 Those of you who have young children recently diagnosed with blindness or a visual impairment, the intensity of emotions you are feeling is not overlooked. We recognize you're in a deeply painful waiting room. You don't know how to envision your child's future; you wonder what services your child will need and how you will get them; you wait to one day overcome grief and accept all that is. You look to your right and left, and it feels as if nobody else is waiting with you.
We at FamilyConnect do not want you to wait alone. We're here. We're here to connect you with other parents of children with blindness and visual impairments; we're here to connect you with resources specific to raising a child who is blind; we're here to give you encouragement and hope. We are here to support you.
I think these 10 resources will provide you with connections, resources, encouragement, and hope:
Lastly, please join the FamilyConnect community. There are several full-time parent bloggers contributing to FamilyConnect. You can request email updates for these blogs, and track your favorite message boards, by registering with FamilyConnect.
A Parent's Voice—various contributions from professionals and parents just like you
Raising a Child Who is Blind and…—Emily Coleman's blog about parenting three unique children including her middle child, Eddie, who is blind with multiple disabilities.
You are not alone. We are here to support you as you get to know your child, teach your child, advocate for your child, and love your child unconditionally.