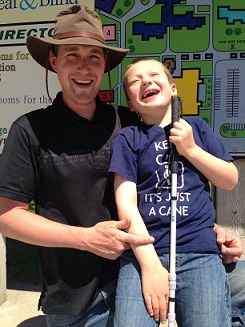 If you're part of the FamilyConnect community, you've undoubtedly seen some of the stories we've shared about families of children with vision loss. Chances are, you've been inspired. At the very least, you felt less alone knowing that others face the same challenges you do. And hopefully, you also learned about resources and ideas that help with your family's daily life at home, at school, and in your community.
We know how valuable these stories are to families, and we want to share more of them. We've started a project to do just that—and we're asking for your help.
Do you have a success story to share?
Did you find a great way to help your child navigate the world, overcome barriers, or transition from one grade or school to another?
How are you meeting a challenge at school?
Did your family find a smart solution to a challenge or a resource that you are eager to tell others about?
Whatever has worked for you, we want to hear about it.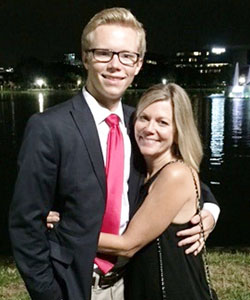 A writer will interview you by phone or video chat—whichever you are comfortable with—and write the story. All you have to do is tell our writer about your experience.
We'll post your story on our blog and social media, like Facebook. We may also use it in other places, such as in the American Foundation for the Blind annual report or to help advocate for policies that benefit the people AFB serves.
Your story will not only help other families. It could lead to improved legislation and policies, generate more support for the programs AFB offers, and help communities better address the needs of people who are blind or visually impaired.
Your story has power. Share it with us by emailing communications@afb.net.
FamilyConnect Stories
A Thankful Mom: Nancy's Story of Raising Her Son Who Is Visually Impaired