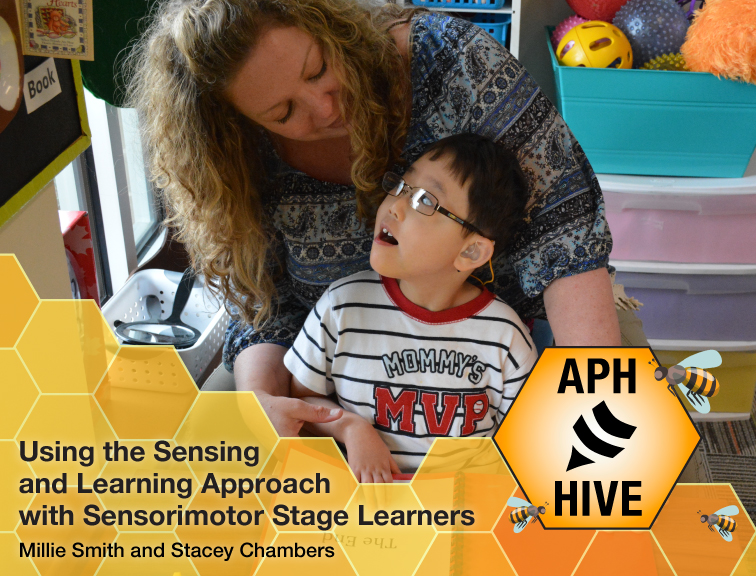 Does your child who is blind or low vision have complex needs? Partnering with your education team to gather information about how your child responds to activities at school and home is the first step towards building communication skills.
As parents, we may want to know what is observed when determining our child's present level of functioning. We also may want to know what assessing our child's sensory preferences means. This information helps the education team understand your child's abilities so that instructional routines can be designed to increase communication interactions.
You are an important part of the team and have many opportunities to support learning outside the classroom. Implementing the same routines at home will support consistency and allow for deeper discussions about your engagement and observations at home. Register in The APH Hive for the Using the Sensing and Learning Approach with Sensorimotor Stage Learners course.