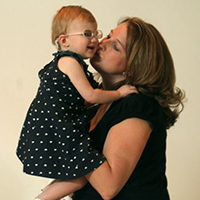 It's National Adoption Awareness Month, and what a joy it is to support both new and prospective, adoptive and foster parents of children with visual impairments by providing pertinent resources.
I will list my top 10 resources with topics such as subsiding your fears, sharing relatable stories, and easing the difficult transition of bringing a new (visually impaired) child into your family, and I hope you will comment with additional resources and/or questions for our community.
As those in our community will tell you, children with visual impairments are more like their sighted peers than different! As with parenting any child, you'll need heaps of nurturing, high expectations, and consistency to provide a child who is blind with the love he or she needs.