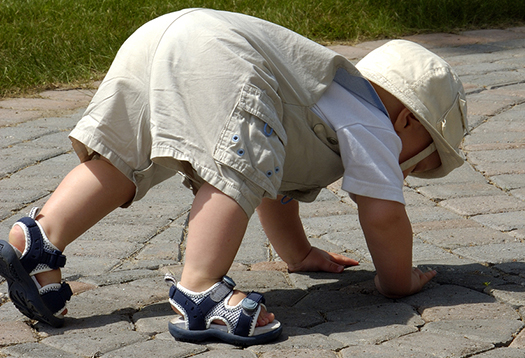 We are pleased to celebrate October as National Disability Employment Awareness month by launching a whole new series of articles designed specifically for parents of children who are blind or visually impaired.
Employment is an important topic and it is never too early to discuss it. In the next four weeks we will launch the articles by age range starting today with the babies and toddlers.
OK, babies and toddlers—isn't it a bit early for a transition and employment focus? My response is that everything that we do lays the foundation for the skills necessary to compete in the employment market. Become aware of what you are currently doing as a parent that is part of this process. A smart time to teach and reinforce concepts is during those teachable moments that occur naturally in our daily routines. Learn the small things you can start to do that will help in this effort.
Here are our current offerings, which can all be found in the Babies and Toddlers "Transition to Independence" area. Throughout the month, we will focus next on what you can do with your preschoolers, grade schoolers, and finally teenagers, to get them ready for the world of work.
We would like to thank the May and Stanley Smith charitable trust for providing the funding for this project. Watch for announcements through October for the entire series. Not signed up yet? We welcome everyone to enroll in FamilyConnect so you can then receive important announcements by email, track your favorite blog and keep up with conversations on the message boards.