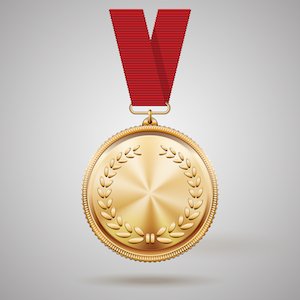 Parents, I know you are as impressed with the Paralympic athletes as I am!
Absolutely remarkable displays of power, speed, strength, agility, resolve, and grit: unequivocal athleticism.
I watched them, just as I watched the Olympic athletes, and felt a surge of adrenaline…like I needed to pick up a set of boxing gloves and release my inner athlete.
I realize that's because these individuals are champions, whether or not they have a disability, and champions inspire us to get in the game.
My hope is your children and my children watched this year's games and/or listened to the audio descriptions and are inspired to take up a sport, exert their bodies, and gain strength.
While I stated the athletes are champions regardless of disabilities, the fact that the Paralympians do have disabilities hits close to home in our community. And though I've heard a handful of Paralympic athletes state they wish to simply enjoy their sport and not be put on a pedestal, I daresay our children with visual impairments need to see skilled athletes who pursued their hobbies into excellence.
They need to see it and we're watching; we're celebrating the Rio achievements of blind athletes; and we're allowing our children to be motivated to get in the game!
Now that our kiddos are motivated, here's what to do:
So, thanks Paralympians for your dedication to your sport; we want in!
Sports and Recreation for Children with Visual Impairments
5 Reasons Why Recreation Is so Important for Children Who Are Blind or Visually Impaired
Physical Education and Sports for Students with Visual Impairments
Three Things Parents Should Know About Recreation and Leisure
Go for the Gold As a Visually Impaired Athlete: Paralympic Games 2016