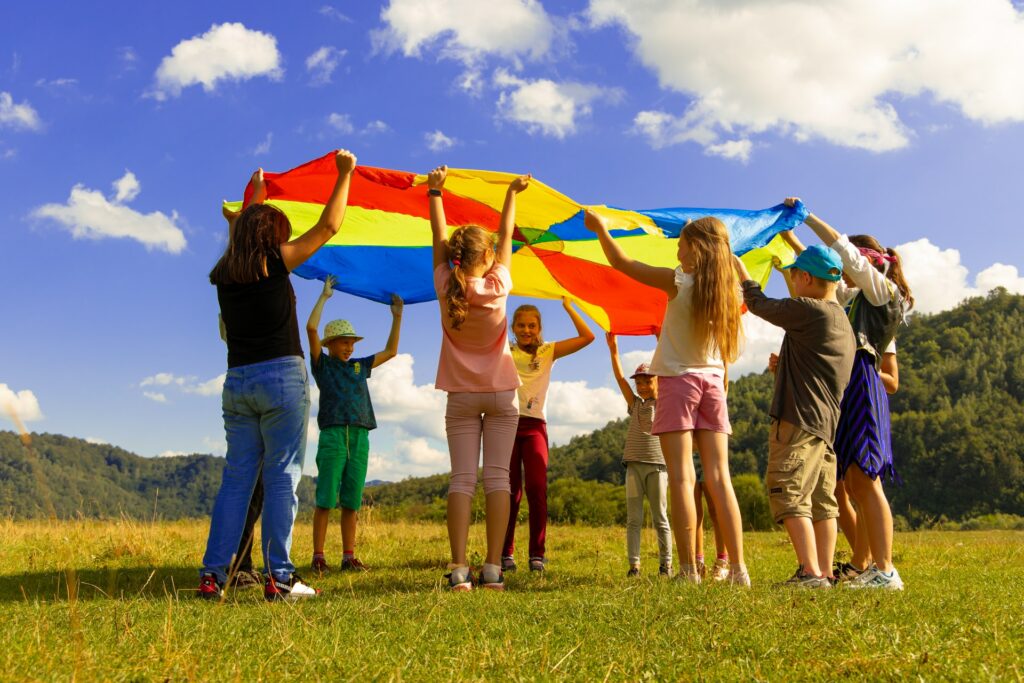 If your child has been diagnosed with Optic Nerve Hypoplasia (ONH), you are not alone! According to Dr. Borchert for The MAGIC Foundation, Optic nerve hypoplasia (ONH) is the leading cause of blindness in infants and children.
Let's look at a brief summary of ONH and listen to a mom share her story of her child's diagnosis and intervention.
Overview of ONH
ONH is a complex medical condition characterized by an underdeveloped or absent optic nerve (the bundle of nerves which transmit messages between the eyes and the brain) typically occurring in both eyes. The vision of one with Optic Nerve Hypoplasia has a broad range dependent on the adequacy of visual messages sent from the eyes to the brain.
According to Dr. Borchert's report for the National Association of Rare Disorders, "Most people with ONH have abnormal eye movements (nystagmus) and vision can range from no light perception to good functional vision, or even full vision in one eye."
Furthermore, Optic Nerve Hypoplasia is a spectrum disorder that also commonly affects brain structure and function, specifically the central nervous system and endocrine (hormone) systems. As such, developmental delays and growth hormone issues are common. However, early intervention can improve functioning (says The MAGIC Foundation).
Joanna and Chrissa's Journey
Joanna Mathewson's now pre-teen daughter, Chrissa, has ONH; she shares about receiving the diagnosis and about their positive experience with early intervention services. She also shares about her path toward a life of advocacy.
Joanna recalled that five weeks after delivering Chrissa, a beautiful, seemingly "typical" and healthy baby girl, she brought the newborn to the doctor for diaper rash; the doctor promptly recommended Chrissa's pediatrician examine her eyes. At the subsequent pediatric visit, Chrissa was provided a referral for an ophthalmologist. Weeks later, the ophthalmologist examined Chrissa's eyes and had Joanna schedule an MRI for her daughter.
Joanna remembered, "August 17th was a terribly nerve-wracking and stressful day. Chrissa was just four months old being admitted to the hospital for an MRI. I was really nervous about the anesthesia and how little she was. She wore an infant sized hospital gown and had the IV put into her foot. I cried a lot that day. I was so worried. The MRI only took about ninety minutes and everything went well. As the anesthesia wore off, Chrissa woke up smiling! I was so relieved my baby was okay. The next few weeks were a blur; I didn't sleep well and I cried often. The day we got the MRI results was a day I'll never forget. I was given all the information, but I couldn't begin to process it. I was confused; sad; scared; angry; lonely. Most of all I was feeling hopeless. I had never heard of Optic Nerve Hypoplasia."
She shared, "It has been such a journey for me. After receiving her diagnosis, I did go through the motions of grieving what I thought her vision would be like. But after a year, after trying to figure out the best medical team in my area, I realized I could take this head-on."
Nine-month-old Chrissa began in-home physical therapy, occupational therapy, speech therapy, and services from a Teacher of Students with Visual Impairments. "To this day I am so grateful for all the early intervention help and therapy. I needed the support, and so did Chrissa," Joanna says. In time, Chrissa began school and eventually graduated from therapies; she continues to receive support from a Teacher of Students with Visual Impairments (TVI) and an Orientation and Mobility specialist.
Today, pre-teen Chrissa enjoys zipping around on her scooter, dancing, gymnastics, participating in girl scouts, and she just learned to ride her bike. She and her family also participate in "Blind Athletes", a local program where they kayak, hike, and enjoy many outdoor activities with accessibility.
Through the process of advocating for appropriate support, services, and accessibility, Joanna, whose background is in Early Childhood Education, realized she wanted to help other parents do the same. She became an IEP parent partner, helping other parents, as she says, "fight the good fight in special education."
And seeing a need for inclusivity in the school system, Joanna created a position in the Parent-Teacher Association (PTA) ensuring students with all abilities are included in every single event at the school. Today, Joanna is the Vice President of the National Federation of the Blind's Parents of Blind Children chapter in Seattle. Additionally, Joanna helps run an online Optic Nerve Hypoplasia and Septo Optic Dysplasia Support Group for those affected by ONH.
Your Journey
As you embark on your journey to advocate for your child
Learn More
On February 28, 2022, join Julia Bowman and Sara Edwards from 2:00pm – 3:30 pm Eastern for ONH 101: What Families Need to Know.  Sara and Julia are both parents of children with visual impairments as well as teachers for the Illinois School for the Visually Impaired Outreach Program. In this webinar, they're breaking down the visual, medical, and behavior components of ONH in a way that will empower parents in terms of daily adaptations as well as lifetime advocacy.  Click here for registration information and details