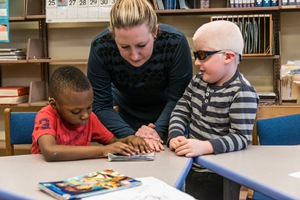 National Teacher Appreciation Day 2016 is May 3rd; Teacher Appreciation Week is May 2nd-6th. We don't have long. Are your wheels turning as you consider ideas for thanking your child's teachers? Mine sure are, albeit slowly.
While I'd like to offer my girls' teachers something:
Inspired. Treasured. Imaginative. Beautiful, even.
Ultimately, I want to give a gift that is meaningful. I am very pleased with our teachers this year and more than anything, I want to convey that message. I want them to know I recognize how hard they work; I understand they have far more than a "job", but a life of dedicated service, and we are the beneficiaries. Each day they prepare lessons and weave their expertise and character into the pattern of our children's lives. (Plus, they provide us with a few hours of free time or time to work. I love you, teachers!)
So how do we convey our gratitude? Here are my ideas and then I need yours!
Write letters to your child's teachers, thanking them for their time, patience, advocacy, lessons, and support. Be as specific as possible with your praise. If your child has an outstanding teacher, let the school know! Share the note or thoughts with the principal.
Ask your child to write a letter to his or her teacher, thanking him or her, and include a few favorite memories of the year. If your child isn't independently writing print or braille, the letter can be "scribbled" with pen/ paper or a braillewriter and transcribed.
Consider gifting an item or small set of items you know will be used in the classroom. If you are stumped, ask the teacher for a few suggestions.
We TVIs and Orientation and Mobility Specialists love braille. I can only imagine a classroom teacher with a visually impaired student would be particularly fond of braille as well. Consider a gift embossed with braille; the simplest braille-inspired gift is an embossed Starbucks gift card. Look for additional braille gifts in AFB's gift guide.
Find out what the teacher enjoys and provide a corresponding gift or gift card.
Your child can create something for his or her teacher. Perhaps your child is skilled at an art form, or you are and can ask your child to participate in the creation of the gift. For instance, my husband's hobby is woodworking. My girls can help him make a cutting board for each teacher. The artwork can be a sensory painting, a story, a song, a picture frame, a jewelry piece, a photograph, a sculpture, etc.
If your child changes classes, the thought of numerous teacher gifts is overwhelming. Remember that notes and positive feedback to the principal are the most meaningful.
Most importantly: #ThankATeacher #Don'tForgeTheTVI #OrTheCOMS #WeNeedAThankTheBusDriverDay #AndAThankTheTeacher'sAssistantDay #ThankThemToo