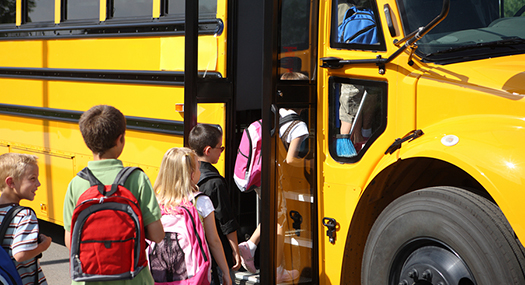 Across the nation children are returning to school in large numbers. Alabama leads the nation with a start date of August 5th, but others will follow with almost everyone back by the end of the Labor Day Weekend. This is a good time to remind you of the information available to you through the American Foundation for the Blind and its resources such as FamilyConnect.
Technology is a vital component of the skills every child who is blind or visually impaired needs to learn. How do you learn what is new, what is working, and what to avoid? AFB's AccessWorld® Magazine is a free monthly publication that comes to you by email. Register now so you can start receiving it and take a look at the July issue that featured back to school articles.
FamilyConnect has many articles that can help you negotiate the school year:
And much more: explore the Education and Grade Schoolers areas of FamilyConnect for other helpful resources.
Be sure to familiarize yourself with the Expanded Core Curriculum (ECC). The ECC is your guide to making sure that your child has her needs met as a student with a visual impairment. It is important to learn about the elements involved in the expanded core curriculum and make sure that it is being taught and practiced both at school and at home.