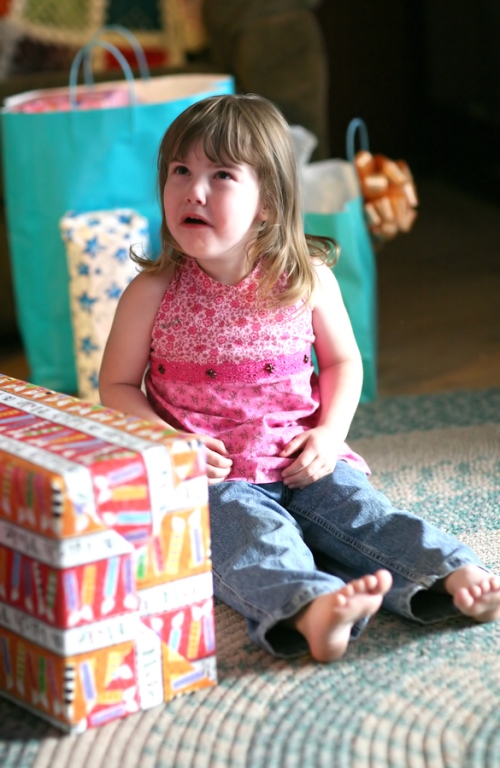 Can I tell you my favorite holiday memory from childhood? I was 8 or 10; my parents, siblings, and I bundled up and squeezed into the minivan on our way to "Meals on Wheels". We collected about 4 single-serving hot meals; slices of roasted turkey, runny mashed potatoes, green beans, and pecan pie enclosed in Styrofoam. We were given directions to 4 homes and off we went.
I remember meeting adults my grandparents age who lived alone and who seemed eager to chat with our family. I instantly liked them. We gave each person a meal, accepted friendly hugs, and drove home changed.
That began a tradition of serving others each year over our winter break.
Whether we delivered meals, shopped for holiday presents for a struggling family, or organized a food pantry, I remember caring deeply for the individuals we served and appreciating the opportunities to invest in others.
Now it's my turn as a parent. With a six-year-old and four-year-old, I believe it's time to begin the tradition this holiday season. I want to be a family who serves together.
Will you, too, consider gathering your family and investing your time together?
Not only will your child who is blind or visually impaired be given the opportunity to act in the helper role (which supports his social development and boosts his confidence), but he will also be given career-like experiences. Read how volunteering prepares children for employment and supports career education skills.
For more information regarding your child volunteering as a person who is blind or visually impaired, read Finding a Volunteer Position and Work-Related Benefits of Volunteering. If your child is of age to participate in paid work, read The Secrets to Turning Your Volunteer Job into Paid Work for Job Seekers Who Are Blind or Visually Impaired.