Since the passing of its resolution in 1964, each 15th of October we celebrate White Cane Safety Day and Blind Americans Equality Day—as I see it, we are celebrating the independence and abilities of individuals who are blind and visually impaired. We celebrate the fact that people with vision loss can go where they want to go, be who they want to be, and go invest in and enjoy the world.
This independence is what the white cane symbolizes. It is also what orientation and mobility (travel) skills enable.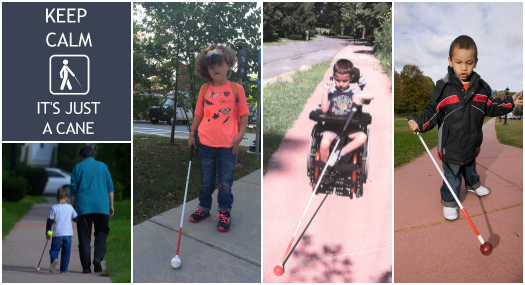 Thus, to celebrate the observance, I have compiled many orientation and mobility (O&M for short) resources and linked them to the question they answer.
General Questions Regarding O&M
O&M for Babies Who Are Blind or Visually Impaired
O&M for Preschoolers Who Are Blind or Visually Impaired
O&M for Grade Schoolers Who Are Blind or Visually Impaired
O&M for Teenagers Who Are Blind or Visually Impaired
Additional White Cane Safety Day Information
The history and significance of White Cane Safety Day
Drivers, in Celebration of White Cane Day, Here's What to Do When a Blind Pedestrian Is Crossing an Intersection or Street