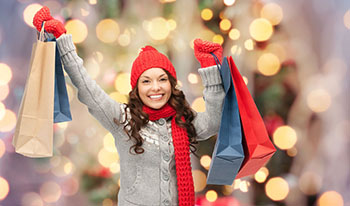 Christmas, Hanukkah, and Kwanzaa are quickly approaching, and I for one cannot wait! I'd like to say it's because I enjoy the snow, holiday decor, and mostly the extra family time and memory making—because I do! But if you can keep a secret, I'm most looking forward to the surprise puppy we're getting (the long-hoped-for pup that just so happens to be ready before Christmas, so we'll call her a Christmas present!).
Now unless you, like myself, have been desiring a dog for years and are fully prepared for the commitment, I'd not recommend a Christmas dog. What then would I suggest as a present for your child who is blind or visually impaired?
I suggest 1) exploring what is popular for children your child's age and meaningful/interesting to your child (this will help your child connect with his or her peers), 2) thinking about what your child will soon need (accessible watch or alarm clock, for instance), and 3) considering investments into potential hobbies for your child (can include experiences such as swim lessons, toys that require construction and creativity, or equipment for a hobby).
I think these resources will help you brainstorm:
If you have additional gift ideas, definitely let us know in the comments section!