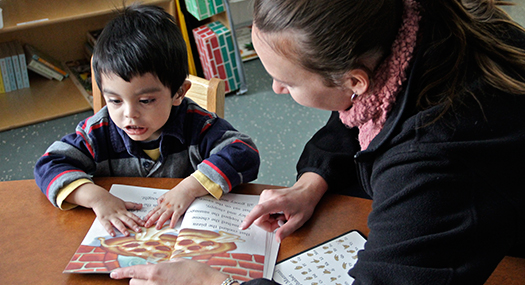 This week AFB FamilyConnect is joining the Office of Special Education Programs to celebrate 30 years of Public Law 99-547, which established Part C of the Individuals with Disabilities Education Act (IDEA).
Won't you join us in celebrating 30 years of early intervention services to children ages birth to three?
Show your support of early intervention (EI) services by letting the world know how it has affected the life of your child. What difference has it made? Share your response on social media and add the hashtag #babyIDEAis30!
And just what are we celebrating?
Early identification of special needs in children.
Planning and providing free and federally-mandated, assessment-based special education services, documented in each child's Individualized Family Service Plan (IFSP).
Swiftly engaging families to provide support.
Coordination of a variety of special education services, including early education programs.
Transitioning children from early childhood services to school-age special education services.
Let's get celebrating!
To find your local early intervention services, utilize AFB FamilyConnect's Find Services tool.
To learn more about early intervention services and how you can be an effective advocate for your child, visit AFB FamilyConnect's Infants and Toddlers section.