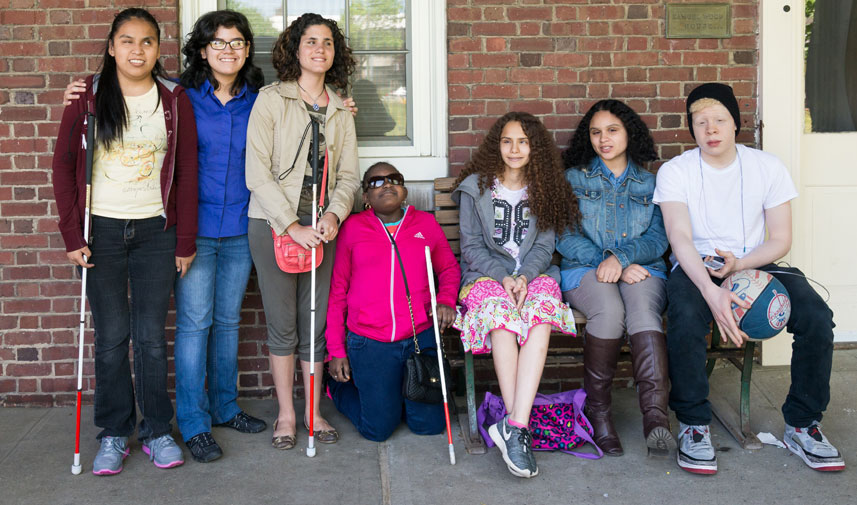 Editor's note: Lighthouse Guild and NAPVI have a number of teleconference programs and we will be posting information for them on this blog.
---
I am excited to announce that the Lighthouse Guild will be offering a free, teleconference support group for blind and visually impaired, college bound high school seniors starting this Fall for the school year. This is the fourth year that we are offering this group. Participants call in for a 60- to 90-minute phone group each week, using a toll-free number. It is a great way to meet other students also dealing with the challenges, trials, and tribulations of preparing to leave home for college, as a visually impaired student.
Topics we will discuss include:
Mobility, choosing the right college, independent living skills, dating, advocating for ourselves and navigating college disability offices, exciting medical breakthroughs in vision research, and more. We will have guest speakers on the call from time to time, including visually impaired and blind college students, career advisers, faculty from college disability departments, among others.
On a personal note this group have a lot of meaning for me, as I am visually impaired, and has navigated college, graduate school, and motherhood with wonderful support along the way. This is an opportunity to speak with peers who know what you are experiencing — lasting friendships have developed outside the group for former group members.
To register for this group please call: NAPVI National office at 1-800-562-6265
I hope to hear from you!
Sincerely,
Daria E. Zawadzki, JD, LMSW
Lighthouse Guild Facilitator for High School Seniors College Bound Tele-support group