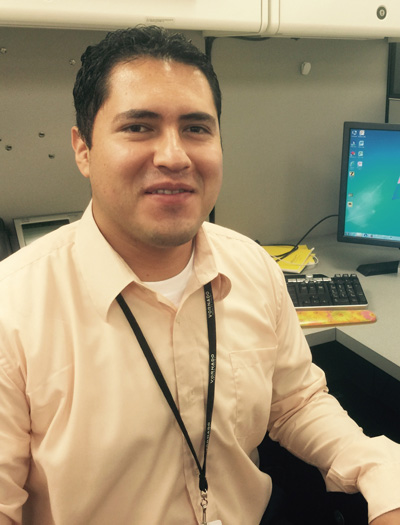 With the Father's Day approaching, it is important to recognize the support and care of parents. I would like to share my experiences when growing up.
Equality
One of the things that my parents got right was promoting a sense of equality when growing up. Promoting equality for me means treating each child the same way and providing the same opportunities, rights, and responsibilities. I have an older brother but of course, all families are different — you might be a single child or have several siblings. My parents always encouraged us to do things the same way even though I am visually impaired.
Encouragement
Another good thing about my parents was how they encouraged us to do things. When people grow up they are shaped by the things they are told about themselves by their parents. I believe that only you can set the limits for what you want to accomplish. My parents did not prevent me from pursuing any of my goals. On the contrary, they provided support and encouraged me to do things such as training for a marathon, and applying for schools, scholarships, or jobs.
Some very negative comments might be "you cannot do that" or "how you can you do that if you are blind, you are wasting your time doing so," or "you can do this instead," etc. A few of these comments would be very disappointing for anybody. Perhaps, someone might be motivated to do something and with the suggestions and comments of someone else they will get discouraged and maybe drop the willingness and motivation to do something. Therefore, I believe it is important to encourage children to do what they want and support them emotionally, verbally, with whatever it is that they want to do.
Activities
Our parents always assigned us the same tasks. For instance, those tasks might be to get all children involved in a particular activity such as going to a store, taking care of a household task, or playing a game. Some activities I can mention are, for instance, going swimming or playing soccer. For example, when we were growing up my father always encouraged my brother and cousins to learn swimming or play soccer.
Parents as Role Models
Parents play an important role for the child's success in life. Children need to be treated equally and given the same opportunities as their sighted peers so that they can develop like everyone else. As a result, a child would be motivated to pursue things that they did not think they were capable of before. Whatever the case may be, parents of blind children or blind parents raising a child, there are so many alternative ways to do things. In fact, the impairment of the individual is just a facet of that person rather than the defining characteristic of that person.
Support
The most important thing is having the support from someone. The support could be emotional, verbal, or financial. When people receive that kind of support they possibly will have a better life. There are so many things blind people can do. Moreover, there is no set limit to what someone can do regardless if the individual is blind or not.