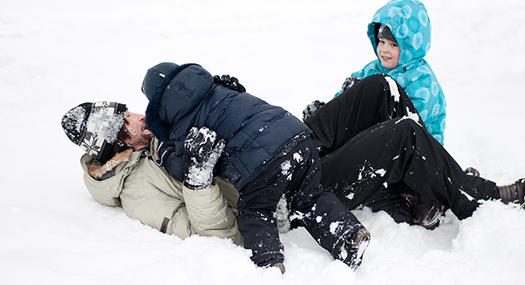 It is that time of year again that brings both joy and boundless levels of stress. We have put together a Holiday Guide for Parents of Children Who Are Blind or Visually Impaired that will help you get through the season.
Trying to find that perfect gift for your child who is blind? On the Holiday Guide we have collected several articles with tips and specific toy ideas. For that teen or adult you should browse the holiday issue of AFB's AccessWorld® for gifts with a technological twist. We also have links to a variety of agencies that have special gifts for people who are blind such as braille cards, jewelry, and more.
Don't let your child be a couch potato but use these ideas on sharing the holidays with your child who is visually impaired. We have just posted this article in our tips for parents on making cookies together, which is a great holiday time activity. On the other hand, a good audio described video is a nice way to spend a winter day. The American Council of the Blind maintains this list of audio described videos.
My hope is we strive for a blend of fun activities, active engagement, and creative down time as a family together.