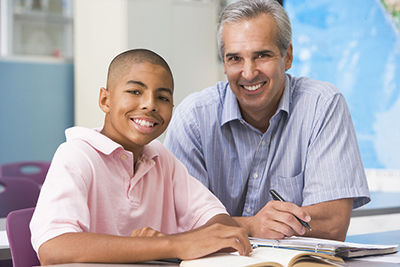 Blindness and low vision are low incidence disabilities; the majority of our children's and teens' teachers will not know their specific needs and necessary accommodations. Parents are expected to suit up and get on the field; to play an active role in advocating for their children's educational needs and services.
But in time, roles shift.
A parent starts in the driver's seat of the family car and transitions to the passenger seat, allowing the (fully-sighted) teen practice at the wheel; likewise, a parent steps back as the primary advocate to make room for the teen to self-advocate. Yes, it's scary and most parents would rather remain in control; however, we know this transition period prepares teens to fly solo in college and employment.
So here's what your teen can begin to take on in effort to practice self-advocacy:
Teachers and parents, what else would you add to the list? I know we agree self-advocacy is crucial to our children; how can we urge and encourage them to step up and advocate?