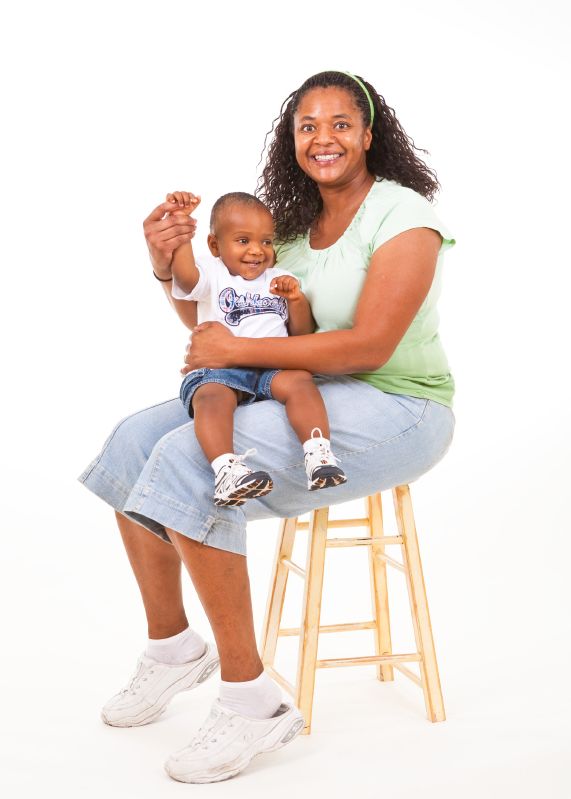 Parents are vital in the lives of their children. When your child is blind it can add a complicating layer to the process. Getting it all just right is the goal all parents strive for but really, perfection can only ever be a goal, not the reality, right?
Well, we asked students who are blind for comments about their mothers, and it appears that many of you actually are getting it just right. We hope you'll enjoy reading these sweet comments as much as we did, and reflecting on the important part that mothers play in the lives of their children.
Happy Mother's Day, to all of you!
Thomas C:
"My mom is special because from day one she fought to give me the best of everything. When others told her that my life would be limited, she made it her business to make sure it wasn't. She made sure to expose to me to what was possible and not what was offered.
She supported me when I wanted to be a pro wrestler, and she continued to support me when that changed to my current path of being an entertainer. She is the reason I have the opportunity to chase my dream. Who else would let a 21 year old live at home, eat all the food, and not ask for any money? Either she loves me a lot or she's nuts.
She's showed me how to be caring by caring for me, she showed me how to be strong by being strong for me, she showed me how to dress to kill by dressing to kill herself, sometimes we'll get all dressed up just to go to CVS.
In short my mom loves me very much and would give me the world. Well, I love her just as much and can't wait to give her the world soon. "
Anthony M:
Anthony's mom says, "It was really hard to say what makes my mom special in only 2 sentences! My mom is a great cook and always drops off food at the school even though I live there."
Dominic P:
"My mom is special because she is there for me when I need support and love."
Milly P:
Milly's mom reports, "Milly is only 5 years old and one of the best thing's she has told me is that 'I am her eyes.' Another thing she told me is that whenever I get sick that she will take care of me."
Anthony D:
"What makes you a special mom is that you do everything for me, you're smart, and you're loving, and special, courageous. And brave."
These comments are wonderful tributes and show how often it is the little things that are so very much appreciated. We also wanted to share posts from previous years that you might enjoy: