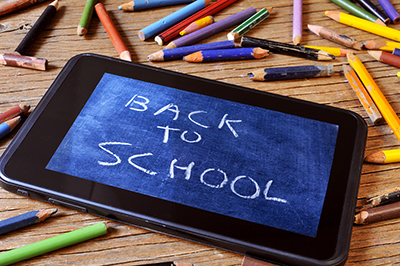 Whether you're sending your young child to school for the very first time or sending your high schooler back to the land of academia for the umpteenth time, it's an exciting, quite nerve-wracking day. While I was referencing the emotions of your child or young adult, I know you feel the tension, anticipation, and perhaps even appreciation as well.
Know that whatever you're feeling, from distress to delight, you're not alone. If you want to vent to other parents of children with visual impairments, head on over to the FamilyConnect message boards and type away. No doubt it helps to identify and communicate your feelings, and other parents will have the benefit of knowing they're not alone in their concerns.
My second recommendation is to arm yourself with knowledge in order to do everything in your power to have a successful school experience. Browse FamilyConnect's resources on preparing for the new school year as well as resources for supporting your child's education when he or she has a visual impairment.
Back to School Resources
Educational Resources
If you have additional questions about your child's school experience, such as wanting to learn more about school placement options for children with visual impairments or academic accommodations, don't hesitate to comment on this blog post or utilize the message boards. Many members of our "FamilyConnect Family," including me, are standing by to answer your questions.