We previously discussed how early work experiences give teens with visual impairments realistic perspectives of work, shape their positive work habits and work-related skills, and reveal personal strengths as well as shortcomings which can be worked on or worked around. These competencies and aspects of self-awareness become tools in their employment toolboxes, preparing them for the next rung on the career ladder. This begged the question: how can we assist our teens in preparing for and obtaining that very first summer job?
We decided to tackle the topic in two bog posts. Previously, we focused on preparing a teen for work. Today, let's focus on helping a teen with a visual impairment obtain a first job.
The goal is helping your child navigate the job search, not finding the work for your child. Not an easy task, I know.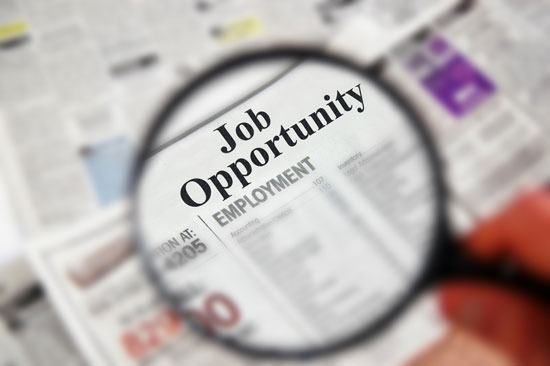 Assisting Your Teen in Finding a Potential Workplace
To begin, ask your child to consider:
What job sites can he access? Read Transportation to Work and consider job sites which are accessible by public transportation, walking, or carpooling. This can be a good starting point for considering a summer job site.

Has he previously volunteered? He can attempt to turn a volunteer job into paid work.

Who does he know well that can vouch for his reliability? The easiest way to find a summer job is asking members of your social network if their places of employment are hiring. Consider relationships with a local doctor, florist, restaurant manager, teacher, veterinarian, school personnel, or any relationships you have made at a local clubhouse, recreational center, gym, church, synagogue, library, etc.

How can he find out who is hiring around town or in the neighborhood? Search online and local bulletin boards; scout out 'hiring signs' in windows; and search online and print newspaper ads. Keep in mind, he can also call local shops and work places to ask if they are hiring. Additionally, he can place his own "for hire" ad for a specific job he's willing to accomplish (babysitting, yardwork, pet care, music lessons, math tutoring, etc.) on a neighborhood bulletin board.
Assisting Your Teen in Obtaining the Job
After your child has found job leads, it's time to work on attaining a position!
Of course, let us know what you would add and be sure to share your teen's job-hunting experiences.
Related Articles and Blog Posts
Assisting Your Blind or Visually Impaired Teen in Obtaining a Summer Job, Part One: Preparation
Help Your Students Successfully Transition to Work During National Disability Employment Awareness Month
Hey Teens with Visual Impairments, Looking for a Summer Job?
Free Instructional Resources for Preparing Teens Who Are Blind or Visually Impaired for Summer Work