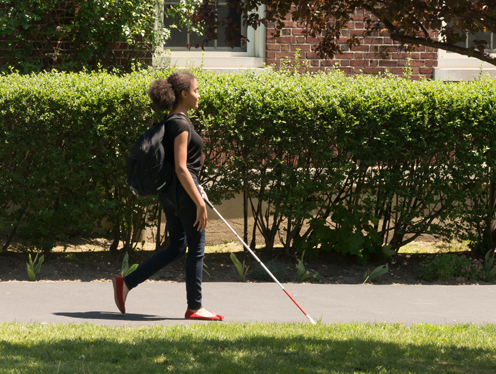 Here is information about one of the Lighthouse Guild's telephone support groups. With our back-to-school focus, this support group is particularly relevant as its focus is helping visually impaired high school students with their transition into college. These telesupport groups are an excellent way to share and learn from each other.
In September 2016, we will form a free telephone support group for high school juniors and seniors from around the country who are blind or visually impaired and are planning to go to college.
You will have the opportunity to talk about common social, emotional, academic, and practical concerns connected with being at college and having a vision impairment. Some of the subjects we expect to discuss include:
Groups will be led by Daria Zawadzki, JD, LMSW, a social worker who is familiar with eye disorders. Groups meet on a weekly basis by phone, for 60 to 90 minutes. The groups will run from September 2016 to May 2017. Groups will be small so that everyone will have the opportunity to take part. Interesting guest speakers will call in on occasion to share their knowledge and experiences.
To register for this group, please call Lighthouse Guild at: 800-562-6265, or email Daria at: dariazawadzki@hotmail.com.