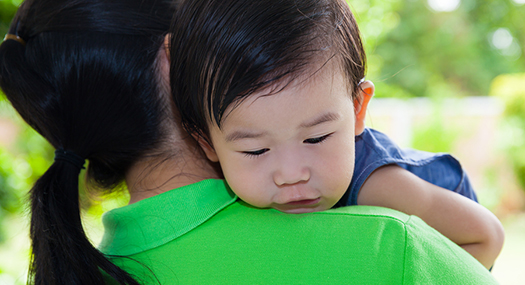 For you who are considering the adoption of a child who is blind or visually impaired into your family, and for those who have recently adopted or begun fostering a child with vision loss, I intend to connect you to our FamilyConnect support system and to resources that answer your pressing questions and that subside your fears.
First and foremost, understand that children with vision loss are far more like their sighted siblings and peers than different. With the proficiency of skills and tools, children who are blind or visually impaired can learn in typical classrooms, communicate effectively, play with friends, be involved with sports or other interests, tackle college if they choose, and become independent adults with jobs and families. Just take a look at these stories of successfully employed adults who are blind or visually impaired to see that vision loss presents challenges, but is not a roadblock to a positive future.
The skills and tools that will help your child navigate the world without vision may include alternative literacy mediums such as braille, assistive technology such as a magnifier or screen-reading software, travel instruction from an Orientation and Mobility Specialist, and blindness-specific skills taught from a Teacher of Students with Visual Impairments (like me).
So dear parent, your role will be to love your child unconditionally, to connect your child with local services for people who are blind or visually impaired, to hold high expectations for your child, to advocate for your child's rights, and to address the emotional impact of your child's blindness in addition to the emotional impact of his or her early abandonment. Know that you will not navigate the course alone; connect with our community to meet many parents and professionals who are traveling the road alongside you.
As you embark on this path and seek to understand the adjustment process and joy of adopting a child with a visual impairment, I recommend reading Exposed to Hope* (a book of stories from families who have each adopted a visually impaired child from China), watching FamilyConnect's videos showcasing personal stories from families of children with vision loss, and browsing our Age-Related Resources for Families of Blind Children.
From getting to know the families in our community and from reading the stories within Exposed to Hope, I believe you will see that choosing to love and parent a child with a visual impairment is an unbelievably meaningful and rich journey.
Please feel free to ask any questions in the comments section or to inquire about resources for your specific situation. We are here to support you.
*The stories in Exposed to Hope were compiled by Bethel China, who both trains Chinese parents, teachers, and orphanage staff on educating and caring for children with visual impairments, and operates four centers for blind children to receive full time foster care and education, including in blindness- specific skills. If this is an organization you would like to support, they are seeking child sponsors.