Here's to you, Dad.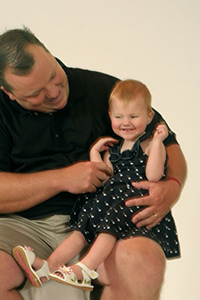 A provider, a protector, a teacher, an encourager.
A source of strength, a source of love.
Time with you is precious and remembered.
You are respected, you are adored.
You're a role model, Dad.
Thank you.
Thank you for holding and nurturing that precious babe.
Thank you for playing, tickling, wrestling, and connecting.
Thank you for reading, exploring, and creating with your child.
Thank you for learning about blindness and refusing to allow it to limit or define your child.
Thank you for advocating and requesting services.
Thank you for those high expectations and valuable experiences.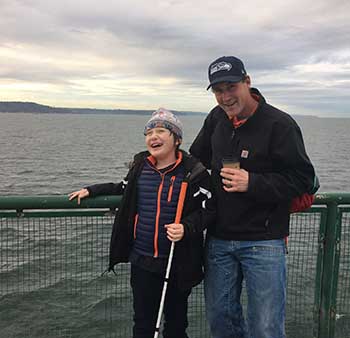 Thank you for cheering on cane use and braille skills in addition to typical milestones.
Thank you for encouraging your child to pursue hobbies and a career of interest.
Thank you for loving your child just as he or she is, a gift all children require.
Your role is valuable, and you are valuable.
Happy Father's Day.
Celebrating Dad
Mothers and others, make plans for Father's Day. Acknowledge his important role and influence and enlist the help of your child in making a meaningful gift.
Spend time together, and above all else, let him know he is appreciated, important, and loved. He is.