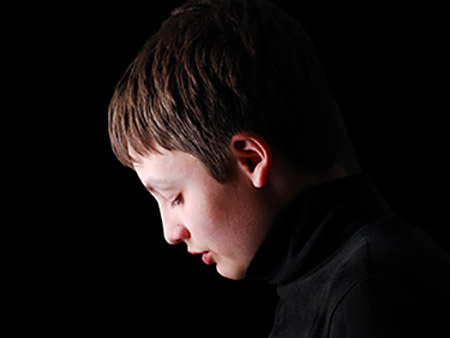 As a teenager I was bullied quite badly, which of course left me devastated, fearful, and stressed. That painful season did change me and give me eyes to see the lonely and marginalized—so truly, beauty rose from the ashes—however, I would have much rather learned empathy in a less agonizing manner!
Now, as a parent and a teacher for students with visual impairments, I am painfully aware that our children can encounter the same ridicule I did years ago, and I recognize the importance of doing what we can to prevent our children from becoming victims of bullying.
You see, according to the National Bullying Prevention Center, children with disabilities are two to three times more likely to be bullied than their nondisabled peers. I believe this is because a bully feels powerful by mocking, physically hurting, harassing, or embarrassing someone who he or she notices is isolated and who will willingly comply. All too often this describes one with a disability.
Therefore, to help prevent our children from becoming victims of bullying, we must remove our children from the bully radar by:
Teaching our children to be assertive, which includes advocating for their own needs and using assertive language. Assertive people are willing to stand up for themselves and others by being honest, direct, kind, and respectful; they aren't passive (downplaying their own desires and feelings) or aggressive (making demands of others).
Encouraging our blind children to build friendships, from the preschool years to the teen years.
If your child is not developmentally able to assert him or herself, perhaps you can talk to the school about pairing your child with an assertive and friendly peer who would like to both mentor your child and look out for your child, particularly at times when adults are not immediately available—such as on the bus, at lunch, or before/after school. Look for ways this relationship can be mutually beneficial; your child could listen to the buddy read, help hold the backpack of the buddy, or thank the buddy with an occasional note and small gift.
I'd love your thoughts and tips on preventing bullying. Leave them in the comments section!
If your child is the victim of a bully, please visit What Should You Do if Your Blind or Visually Impaired Child Is Bullied? and stopbullying.gov for help.